India is galloping towards a Rs 35 lakh crore ($ 5 trillion) economy and likely to achieve the goal in the next 5 years which calls for multiplying technological and scientific capabilities across industries, institutions and government by an order of magnitude. Government policies, legal framework and judiciary have to respond to new needs and challenges. Technological leadership will be at the centre stage which will be strongly driven by leadership in intellectual property. The challenges are across industries including engineering, pharmaceuticals, information technology, transportation and so on, each experiencing new opportunity. Inventions are happening at a rapid pace to handle big data for almost infinite number of applications. Development of various new tools, be it software or hardware, is impacting the technologies in a big way. Artificial intelligence, IOT and machine learning may turn out to be single largest factor in this race. There is a need for paradigm shift in how we look at these capabilities for the purpose of awarding patents and other IPR.
45% of total R&D expenditure in India comes from the central government and 38% from the private sector which go on to contribute about 0.8% of GDP which is much lower than what has been achieved by developed countries. There is a classical dichotomy between public interest and private interest which has influenced governments in arriving at a balance. Agility and dynamism to align with speed and complexity of changes and nature of emerging technologies are now crucial. Facilitating sharing of IP rights between academia and industry to encourage industry and academia to come forward to join hands is crucial and important.
Counterfeiting of trademark and piracy of copyrighted products have become a point of concern for IP holders in all countries including India. Industry loses considerable revenue due to counterfeiting as brought out by many studies. Stake holders and enforcement agencies are coming together in multiple ways to fight out counterfeiting and piracy.
IPR are emerging as a new form of asset requiring quite a different treatment than what is known in respect of other moveable or immoveable assets. Globally, it is known that intangible assets have much value than the tangible assets and the trend has been seen over the last decade or so. IPR are intangible assets and are not usually recognized as bankable assets in India. As research becomes competitive it is essential to launch research and produce results which needs large funds.
CII has been closely and actively engaged with IPR policy making, advocacy, awareness and services for many years now. It has taken many new initiatives in the recent past through its National Committee on IPR. It has been watching the global development in the IPR space including laws, technologies, policies, international discourses and geo-political scenario. Through this edition of annual conference, CII presents discussions and opinions of leaders for dealing with new and complex challenges in the IPR domain.
To discuss this issue and ways to correct this practice, CII is organizing the 5th International Conference with the theme Innovation and IP-led Technology for a $5 Trillion Economy on 3-4 December 2019 at Hotel Le-Meridien, New Delhi. On this occasion, the fifth edition of CII Industrial IP Awards would also be given.
Key Features
5th CII Intellectual Property Awards
Showcasing of IP Prowess of Companies
Invited Speakers
Mr Arvind Thakur
Co-Chairman
CII National Committee on Intellectual Property & Senior Advisor to the Board, NIIT Technologies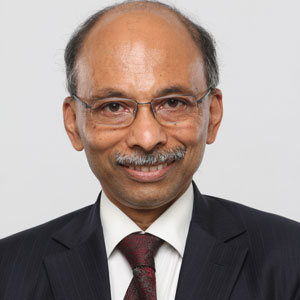 Mr K Ananth Krishnan
Executive Vice President and Chief Technology Officer
Tata Consultancy Services Ltd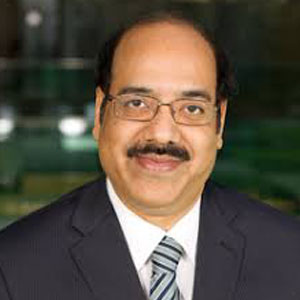 Mr N N Prasad
Assistant Director General
World Intellectual Property Organisation
Dr Raghunath Anand Mashelkar
Assistant Director General
World Intellectual Property Organisation
Mr Ram Mohan Mishra
Additional Secretary & Development Commissioner
Ministry of Micro, Small & Medium Enterprises
Dr Ajai Kumar Garg
Director (Head International Cooperation & Bilateral Trade, IPR), Ministry of Electronics & Information Technology
GoI
Dr Shirshendu Mukherjee
Mission Director
BIRAC
Dr Muthu De Silva
Associate Professor (Senior Lecturer), Entrepreneurship and Innovation and Deputy Assistant Dean
Birkbeck, University of London, UK
Mr Vinayak Marathe
Sr. Vice President- Head- Planning, IP, and Bio-fuel project and Operation
Reliance Industries Ltd
Dr R R Sonde
Executive Vice President Research, Technology & Innovation
Thermax Ltd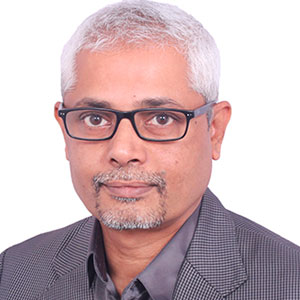 Mr P Sai
Global Head of IoT Unit R&I Internet of Things (IoT)
Tata Consultancy Services
Mr Takeshi IIZUKA
JPAA International Activities Center
Ms Ara Cho
Deputy Director, International Cooperation Division
Korean Intellectual Property Office
Dr AS Narayan
General Manager – Patent Attorney, Patent Group India
Hindustan Unilever Ltd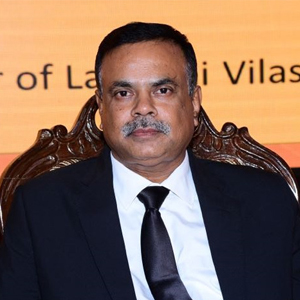 Mr K R Pradeep
Partner
Singh & Singh
Mr Aviral Jain
Managing Director
Duff & Phelps India Private Limited
Mr B P Singh
Joint Controller of Patents & Designs Intellectual Property Office
India
Mr Huw Watkins
Head of Asia Policy, Intellectual Property Office
UK
Mr G S Jaiya
Former Director
World Intellectual Property Organization(WIPO)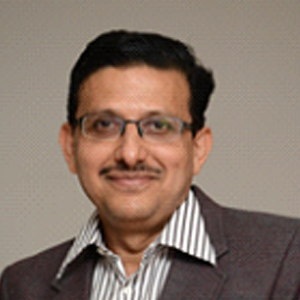 Dr Aravind Bharadwaj
Chief Technology Officer & Head-New Technologies
Mahindra & Mahindra Ltd
Mr. Martin Brussel
Co-Founder and CEO
Inngot Limited
Dr. Anju Khanna
Director, Patent
Lall & Sethi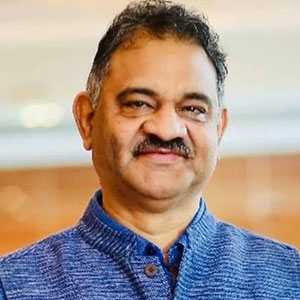 Dr. Rajendra Dobhal
Director General
Uttarakhand S&T Council
Mr. R Saha
Senior Advisor, IPR
Confederation of Indian Industry
Mr Rajesh Kumar
Joint Director
National Academy of Customs Indirect Taxes and Narcotics (NACIN)
Mr Tejveer Bhatia
Partner
Singh & Singh
Ms. Smitha Murthy
Assistant General Counsel, Assistant General Manager
Monsanto India
Co-organiser
Government & Institutional Partners/Contributors
Government Partners
Institutional Partner
Institutional Contributor
Partners
Silver Partner
Bronze Partners
Corporate contributors
Fees Structure
Category
Participation Fee/Delegate
Exhibitors Fee
CII Members / Non-members (Industry)
6,000 INR
50,000 INR
Law Firms / IP Practitioners
6,000 INR
Institutes / Academicians/start ups
3,000 INR
35,000 INR
Students
2000 INR
Overseas Delegate (The payment has to be made in CASH in Indian Rupees by the delegate. The USD amount can be converted to INR)
USD 200
USD 2000
Sponsorship
| | | | | |
| --- | --- | --- | --- | --- |
| | 20 Lakhs* | 15 Lakhs* | 10 Lakhs* | 7.5 Lakhs* |