Confederation of Indian Industry (CII) is organizing 8th edition of International Conference on IPR from 18-19 November 2022 over Virtual Platform. The theme of the conference is "Building Global IP Partnership"
Over the last couple of decades, CII has acted as a catalyst to strengthen the foundation of IP ecosystem. The CII National committee on IPR has the agenda to not only promote the IP culture amongst the members but also with Government and other stake holders to create a conducive environment for the promotion of IPR and protect intellectual property rights by creating a responsive IP ecosystem in the country.
The International Conference on IPR in its journey of past 7 editions have emerged as a global platform with participation from many countries like Japan, UK, USA, France and others. The event is strategically structured to also provide the participants new and enhanced business opportunities by way of interacting not only with the international and domestic participants and but also with Government.
Key Features
7th CII Intellectual Property Awards

Government & Institutional Partners 2022
Partners 2022
Intellectual Property - Patron
Intellectual Property Partner
Intellectual Property Co-Partners
Intellectual Property Associate Partners
Speakers 2022
Dr Ramesh Datla
Chairman
CII Natiional Committee on IP and Chairman, Elico Ltd
Mr. Rajendra Ratnoo
Joint Secretary
Department for. Promotion of Industry and Internal Trade andController General of Patents, Trademarks and Designs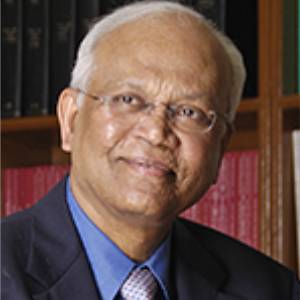 Dr R A Mashelkar
Former Director General
, CSIR and Chair of Jury for CII Industrial IP Awards – 2020
Dr. Anju Khanna
Director, Patent
Lall & Sethi
Prof. Heinz Goddar
Patent Attorney, European Patent and Trademark Attorney & Partner
BOEHMERT & BOEHMERT
Dr Rajesh Kumar Acharya
Founder
H K Acharya & Company
Mr Masaki Okamoto
Director
Regional Cooperation Office, International Cooperation Division, Japan Patent Office
Mr Anubhav Jain
Global Brand Relations Manager
Amazon India
Mr K Murali Krishna
Assistant General Manager – IPR
Aurobindo Pharma
Dr Clovis Freire
Economist, Science, Technology and Innovation Policy Section, Division on Technology and Logistics, United Nations Conference on Trade and Development (UNCTAD)
Mr Guy Pessach
Director, IP and Business Division (IPBD), IP and Innovation Ecosystems Sector of WIPO
Milind Palany
Heads-Global Brand Protection Vertical for South Asia, Johnson & Johnson
Antony Taubman
Director, Intellectual Property Division of the World Trade Organization
R Saha
Senior Advisor, CII
Pranay Prabhugaunkar
Indian Patent and Trademark Agent, Head of Intellectual Property Dept, India, Siemens Technology and Services Private Limited
Daren Tang
Director General World Intellectual Property Organization
Jaehee Hwang
Senior Researcher, KISTA (Korea Intellectual Property Strategy Agency)
Mohammed Faisal
General Manager and Head IPR and Environmental Science
Dr. Santosh Mohanty
Vice President and Head of components engineering group, Tata Consultancy Services
Dr Shankar Venugopal
Vice President, Mahindra & Mahindra
Pravin Anand
Managing Partner Anand & Anand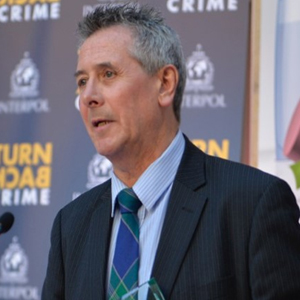 Phil Lewis
Director General,
Anti-counterfeiting Group(ACG)