Background
CII supports the new industrial revolution, and always explore the scope of building IP intensive ecosystem and enabled its impact on the world. The envisaged IP movement from CII would highlight and reinforce the unique strengths of Indian industry, academia, and other institutions. These institutions would drive Intellectual Property Rights as a Movement to enhance value addition, competitiveness & improve quality of life and thus 'Build India for a New World'.
World Intellectual Property Day is observed on 26 April every year with a variety of events and activities worldwide. It aims to increase awareness and understanding of Intellectual Property (IP) as well as promote innovation and creativity. The Confederation of Indian Industry (CII) has been celebrating this day in partnership with the Department for Promotion of Industry and Internal Trade (DPIIT) and Intellectual Property Office, India (IPO) with the thought-provoking symposiums / conferences on burning IPR issues.
This year CII is planning to organize the one-day Virtual National Intellectual Property Convention on 26 April. The theme of the convention will be "360 degrees perspectives on principles, policies, and protection of IPR in the current global context".
Government & Institutional Partners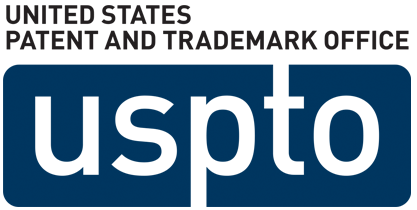 Partners
World IP Day-Lead
World IP Day-Partner
World IP Day-Co-Partner
World IP Day-Associate-Partner
Speakers 2022
Dr Ramesh Datla
Chairman, CII National Committee on IP & Chairman, Elico Ltd
Mr Daren Tang
Director General
World Intellectual Property Organization
Prof Unnat P Pandit
Controller General of Patent
Design, and Trademark, Intellectual Property Office, Govt of India
Mr Aleman Marco
Additional Director General
WIPO
Hon'ble Ms Justice Prathiba M Singh
Judge, High Court of Delhi, New Delhi
G R Raghavendra
Joint Secretary
Department of Justice
Mr Antony Taubman
Director
Intellectual Property Division of the World Trade Organization
Mr R Saha
Senior Advisor
Confederation of Indian Industry
Mr John Cabeca
U.S. Intellectual Property Attaché for South Asia, USPTO
Ms Poyni Bhatt
CEO
IIT-B SINE
Dr Shirshendu Mukherjee
Mission Director
Programme management, BIRAC
Mr Pravin Anand
CEO
Managing Partner, Anand and Anand
Dr Shankar Venugopal
Vice president
Mahindra & Mahindra
Mr Munish Sudan
Innovation & IP Management, TATA Steel
Mr Anubhav Jain
Global Brand Relations Manager, Amazon India
Mr Saim Manto
Brand Protection Manager, SKF Group, Sweden
Mr Pankaj Monga
Partner, Lall & Sethi
Mr Ramachandran Sundararajan
Principal Consultant, Infosys Knowledge Institute
Dr Pushpendra Rai
Former Director, World Intellectual Property Organization (WIPO)
Dr Faizel Ismail
Adjunct Professor
UCT School of Economics
Prof Dr Heinz Goddar
Patentanwalt
European and German Patent and Trademark Attorney, BOEHMERT & BOEHMERT
Dr Anju Khanna
Director -Patents, Lall & Sethi*
Gallery 2022