The Confederation of Indian Industry (CII) for past 15 years has been working towards strengthening the Intellectual Property (IP) eco-system in country. In order to create an appreciation for IPR and expand its protection among Indian industry, CII keeps on taking regular and structured initiative through the CII National Committee on IP. The committee guides, steers and directs the efforts in fostering IPR culture and works closely with Govt of India.
This year the CII IP Committee is focusing on the theme of – 'Business Growth Through IP Intensive Industries for Inclusive Growth'.
The IPR is set to be a predominant driver for growth of trade, technology, science, and economy of India. IP issues would be crucial in key domains like Industry4.0, Smart manufacturing and emergence of India as an alternate Supply chain destination. There are also concerns related to human development and rise in innovation and IPR will play an important role in dissemination, adoption and generation of technologies in these industries.
To deliberate on these issues of critical national importance, CII is organizing the Virtual, 7th International Conference on IPR with the theme of "Maximization of IPR for Growth and Development" on 26 November 2021.On this occasion, the seventh edition of CII Industrial IP Awards would also be given.
Key Features
7th CII Intellectual Property Awards

Government & Institutional Partners
Partners
Intellectual Property - Patron
Intellectual property - Co-partners
Intellectual property - Associate-partners
Intellectual Property-Supported by
Invited Speakers
Dr Ramesh Datla
Chairman
CII Natiional Committee on IP and Chairman, Elico Ltd
Mr. Rajendra Ratnoo
Joint Secretary
Department for. Promotion of Industry and Internal Trade andController General of Patents, Trademarks and Designs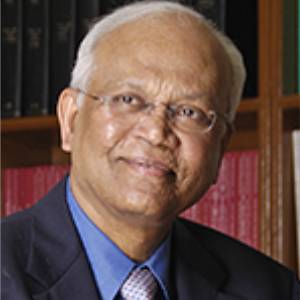 Dr R A Mashelkar
Former Director General
, CSIR and Chair of Jury for CII Industrial IP Awards – 2020
Dr. Anju Khanna
Director, Patent
Lall & Sethi
Prof. Heinz Goddar
Patent Attorney, European Patent and Trademark Attorney & Partner
BOEHMERT & BOEHMERT
Dr Rajesh Kumar Acharya
Founder
H K Acharya & Company
Mr Masaki Okamoto
Director
Regional Cooperation Office, International Cooperation Division, Japan Patent Office
Mr Anubhav Jain
Global Brand Relations Manager
Amazon India
Mr K Murali Krishna
Assistant General Manager – IPR
Aurobindo Pharma
Dr Clovis Freire
Economist, Science, Technology and Innovation Policy Section, Division on Technology and Logistics, United Nations Conference on Trade and Development (UNCTAD)
Mr Guy Pessach
Director, IP and Business Division (IPBD), IP and Innovation Ecosystems Sector of WIPO
Milind Palany
Heads-Global Brand Protection Vertical for South Asia, Johnson & Johnson
Antony Taubman
Director, Intellectual Property Division of the World Trade Organization
R Saha
Senior Advisor, CII
Pranay Prabhugaunkar
Indian Patent and Trademark Agent, Head of Intellectual Property Dept, India, Siemens Technology and Services Private Limited
Daren Tang
Director General World Intellectual Property Organization
Jaehee Hwang
Senior Researcher, KISTA (Korea Intellectual Property Strategy Agency)
Mohammed Faisal
General Manager and Head IPR and Environmental Science
Dr. Santosh Mohanty
Vice President and Head of components engineering group, Tata Consultancy Services
Dr Shankar Venugopal
Vice President, Mahindra & Mahindra
Pravin Anand
Managing Partner Anand & Anand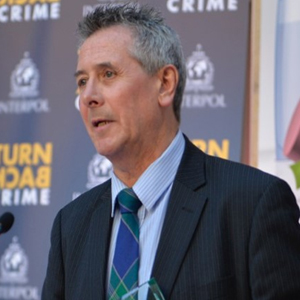 Phil Lewis
Director General,
Anti-counterfeiting Group(ACG)