CII proposes to hold the 9th International Conference on Intellectual Property" with the theme of "Quantum jump in national and global economies -Role of IPR policies and action plans" 20 Nov 2023 in collaboration with government departments and ministries including Department for Promotion of Industry and Internal Trade (DPIIT) and Intellectual Property Office (IPO), India. This is a great forum for sharing views of government, judiciary, industries, academia, IPR professionals and lawyers on emerging issues and possible solutions to the problems.
This conference will provide a corridor for showcasing and collaborating unbeatable business and technology solutions of India and the Partner Countries. The digital conference would bring together global innovators, technology leaders, disruptive entrepreneurs, policy makers, industry stalwarts and eminent academicians from India and partner countries to share their experiences and expertise to everyone directly or indirectly associated with the Intellectual Property sectors.
Objective
Strengthen Intellectual Property Ecosystem and reinforce bilateral / multilateral trade & investments, driven by Intellectual Property.
Suggested Focus sectors and Topics
Session 1:
Linking State Level IP Strategy as a part of National IP Policy


Session 2:
Importance of Electronics, Software and AI in next Generation IP Practices
Session 3:
Standardization of Patent information and documentation: Indian and global best practices
Session 4:
IP Issues in Drugs and pharmaceuticals- Managing Global Health
Session 5:
Maximising the Value of IP by Collateralization and Transactions


Key Features
9th International conference

Government & Institutional Partners 2022
Partners 2022
Intellectual Property - Patron
Intellectual Property Partner
Intellectual Property Co-Partners
Intellectual Property Associate Partners
Speakers 2022
Dr Ramesh Datla
Chairman
CII Natiional Committee on IP and Chairman, Elico Ltd
Mr. Rajendra Ratnoo
Joint Secretary
Department for. Promotion of Industry and Internal Trade andController General of Patents, Trademarks and Designs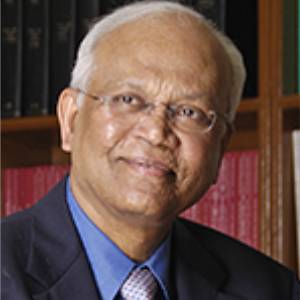 Dr R A Mashelkar
Former Director General
, CSIR and Chair of Jury for CII Industrial IP Awards – 2020
Dr. Anju Khanna
Director, Patent
Lall & Sethi
Prof. Heinz Goddar
Patent Attorney, European Patent and Trademark Attorney & Partner
BOEHMERT & BOEHMERT
Dr Rajesh Kumar Acharya
Founder
H K Acharya & Company
Mr Masaki Okamoto
Director
Regional Cooperation Office, International Cooperation Division, Japan Patent Office
Mr Anubhav Jain
Global Brand Relations Manager
Amazon India
Mr K Murali Krishna
Assistant General Manager – IPR
Aurobindo Pharma
Dr Clovis Freire
Economist, Science, Technology and Innovation Policy Section, Division on Technology and Logistics, United Nations Conference on Trade and Development (UNCTAD)
Mr Guy Pessach
Director, IP and Business Division (IPBD), IP and Innovation Ecosystems Sector of WIPO
Milind Palany
Heads-Global Brand Protection Vertical for South Asia, Johnson & Johnson
Antony Taubman
Director, Intellectual Property Division of the World Trade Organization
R Saha
Senior Advisor, CII
Pranay Prabhugaunkar
Indian Patent and Trademark Agent, Head of Intellectual Property Dept, India, Siemens Technology and Services Private Limited
Daren Tang
Director General World Intellectual Property Organization
Jaehee Hwang
Senior Researcher, KISTA (Korea Intellectual Property Strategy Agency)
Mohammed Faisal
General Manager and Head IPR and Environmental Science
Dr. Santosh Mohanty
Vice President and Head of components engineering group, Tata Consultancy Services
Dr Shankar Venugopal
Vice President, Mahindra & Mahindra
Pravin Anand
Managing Partner Anand & Anand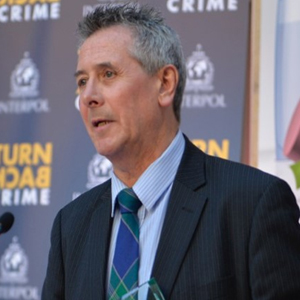 Phil Lewis
Director General,
Anti-counterfeiting Group(ACG)