Modules
Module 1: Intellectual Property Valuation
Module 2: Intellectual Property Licensing
Module 3 : Specialized topics for IPR and finance professionals
International and National Masters
Mr. Martin Brassell
Co-Founder and CEO
Inngot Limited
Mr John Augustyn
Shareholder
Leydig, Voit& Mayer, Ltd
Prof Roberto Moro Visconti
Chartered Accountant and Statutory Auditor
Mr. K R Pradeep
Advocate and Charter Accountant
Partner, Singh & Singh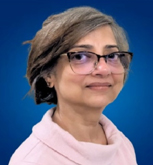 Ms. Anju Khanna
Partner and Head
Patent Department at Lall& Sethi
Mr. R Saha
Senior Advisor
Confederation of Indian Industry
Dr Magesh Nandagopal
Head, Technology Management Group, National Chemicals Lab (NCL) Pune
Dr. Dara Ajay
Senior Manager Technology Transfer-IPM-Cell, IIT Madras
Ms Gouri Puri
Partner, ShardulAmarchandMangaldas& Co
Ms Pauline Booth
MD, Disputes Consulting
Duff and Phelps
Mr Brian Buss
Director
CBIZ Forensic Consulting Group
Dr Sadhana Srivastava
Scientist-F, IPR Unit
Indian Council of Medical Research
Prof. Dr. Ulrich Moser
Professor
Professor
What's New
Fee Structure
| | | | |
| --- | --- | --- | --- |
| | Large enterprise (Rs) | Small enterprise (Rs) | Startup (Rs) |
| Total course fee (if registration is for 3 modules separately) | 60,000 (20,000/module) | 45,000 (15,000/module) | 45,000 (15,000/module) |
| Total course fee after discount (if registration at a time) | 45,000 (15,000/module) | 35,000 (11,667/module) | 35,000 (11,667/module) |
Note:
Early Bird discount 5% on over all fee, if registered before 15th June 2023
More than two participants registration: 5% Discount on overall fee
Group of Five participants registering from same organization: 15% Discount on overall fee
One can register three modules separately
Significant Advantages for Participants
A program based on a unique model of intellectual property that adapts to strategic and commercial aspect of business needs.
International faculty from world renowned institutions
Offered in a format that allows you to learn while being able to maintain work, family and social life
Sponsoring companies will see a return through more motivated employees.
Learn powerful techniques through in-depth learning, hands-on exploration and discussion with your fellow practitioners
As internal valuation of IP assets
Concept of creating new revenue stream
Expected Outcome
Better understand Intellectual Property valuation and licensing approaches
Foster an environment that encourages economic thinking of valuation and licensing approaches
Develop ability to determine royalty in IPR licensing
Promote commercialization of Intellectual Property
Who can attend
IPR professionals practicing in Patent, Trademark, Copyright, Trade secrets, Contracts field.
IP heads and experts in companies
Representatives of law firms
Representatives of KPOs
Finance professionals like Chartered Accountant (CA), Company Secretary (CS), Finance Officers, etc.
R&D Managers in companies & research institutions
Faculties from academics
Technology transfer professionals
Licensing managers
Session will be hosted on Zoom/ Webex platform integrated with Geko.
For more details please contact:
Mr. Manik Mittal, Executive Officer, CII
Email: manik.mittal@cii.in,+91-9971489916